Graduates
Balance Arts Center Alexander Technique Teacher Training Course
New York, New York
Thomas Baird is a Historical Dance specialist, and is the co-director of Apollo's Banquet, a New York City-based Baroque dance and music ensemble. For ten years, he directed the East Coast Baroque Dance Workshop at Rutgers University. Mr. Baird is a regular guest lecturer on Baroque Dance at The Juilliard School, Mannes School of Music, and the Manhattan School of Music. He is a long-time faculty member of the Opera Division at SUNY Purchase where he teaches Movement Styles for Singers and choreographs the annual opera productions. He is on the faculty of the Hartt School of Music where he also teaches movement for singers. He was the Period Movement Coach for the Broadway productions of O'Neill's "A Touch of the Poet," and, at Lincoln Center Theater, Sheridan's "The Rivals." He also choreographed period dances for the Metropolitan Opera production of Alfano's "Cyrano de Bergerac," starring Placido Domingo. For the past five seasons, he has choreographed and performed period dances for the New York Philharmonic's Young People's Concerts at Avery Fisher Hall. Mr. Baird taught Period Dance at the Gelsey Kirkland Academy of Classical Ballet during its inaugural year. Thomas is a certified teacher of the Alexander Technique, having received his training from the Balance Arts Center in NYC, Ann Rodiger, director. He teaches the Alexander Technique privately, and in the Dance Divisions of Purchase College and The Juilliard School.
ATtombaird@aol.com
Richie Barshay is a percussionist, music educator, and AmSAT certified Alexander Technique teacher. As a performer, he's worked with Herbie Hancock, Chick Corea, Esperanza Spalding, The Klezmatics, Fred Hersch, Kenny Werner, Lee Konitz, Natalie Merchant, Bobby McFerrin, and Pete Seeger among others. Since 2004, he has led musical exchanges across 5 continents as an American Musical Envoy with the U.S. State Department. Dubbed "a major rhythm voice on the rise" by Downbeat Magazine, The Guardian (UK) calls him "the arrival of a major innovator who also knows how to have fun." Based in New York City, he can be heard on over 75 recordings including his latest release as leader, Sanctuary (2014), featuring Chick Corea.
Karen teaches students to act, sing, dance, play, walk, run, and do their thing with more coordination, poise, and presence.
https://www.karenbraga.com/
Rebecca Brooks is an independent dance artist and Alexander Technique teacher based in New York City. Her teaching and art practices are integrally linked. Her performance works have been presented since 2005 by venues in New York City including Danspace Project, Movement Research at the Judson Church, Roulette, NADA New York, Brooklyn Arts Exchange, LaMaMa, Dixon Place, Not Festival, Catch, and Dance Films Association, in Los Angeles at Pieter, and at Martha Hill Dance Theater at Bennington College in Vermont. Rebecca has been on faculty at Bennington College, Balance Arts Center, and Movement Research, and she maintains a private Alexander Technique teaching practice. Rebecca has worked as a performer for many independent artists and choreographers, including Marina Abramovic, luciana achugar, Walter Dundervill, Susan Rethorst, Maria Hassabi, robbinschilds, Heather Kravas and Kathy Westwater. She has worked as Performance Advisor with both Heather Kravas and Milka Djordjevich.
MFA, Bennington College (Teaching Fellow) (2018)
BA, Sarah Lawrence College (2003)
Co-founder, AUNTS (2005)
Co-curator, Movement Research Festival Fall 2014 and Spring 2007
Artistic Director, Rockbridge Artist Exchange (2009-2013)
rebecca.kelley.brooks@gmail.com
http://www.rebeccakelleybrooks.com/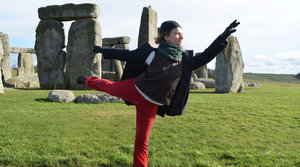 Michele Cappello became a certified Alexander Technique teacher in January 2014. Her goal is to bring the Alexander work to people from all walks of life with special focus on performing artists and populations with special needs, e.g. veterans who may suffer from posttraumatic stress or young adults diagnosed with attention deficit disorder. Michele offers lessons at the Balance Arts Center and in Greenpoint, Brooklyn. Ms. Cappello has a background in dance, art and yoga. As a certified Kundalini yoga instructor she worked with the psychiatric forensic and psychiatric adolescent populations at Bellevue Hospital. Michele holds a BFA in Fine Art from New Jersey City University. She has taught art workshops throughout the Jersey City public school system with the Educational Arts Team, a private nonprofit organization. Ms. Cappello has a strong background in ballet and modern dance and has performed with a number of butoh-based choreographers in New York city.
misha.cappello@gmail.com
Rena is an AmSAT certified Alexander Technique teacher and a graduate of the Balance Arts Center. She teaches privately on the Upper West Side of Manhattan, and at the Balance Arts Center. Lessons are offered in English and French. Rena is a classical flutist and flute teacher, a digital and analog photographer, and a certified Apple technician. She holds advanced degrees from the Columbia University Department of French, where she specialized in interdisciplinary studies of music and literature. Rena loves working with flutists, and indeed, all musicians. She feels especially aligned to helping people with all sorts of disabilities, as she came to the Alexander Technique after undergoing an extensive neurosurgery to correct a dangerous stenosis of her cervical spine.

alextechmanhattan.com
rmdeveza@mac.com
Tracy is a Multi-Disciplinary Theater Artist, Teaching Artist, and AmSAT certified Alexander Technique Teacher. She teaches the Alexander Technique privately, and at the American Academy of Dramatic Arts. She is the movement director for the brilliant children of the Hunts Point Children's Shakespeare Ensemble, through The Public Shakespeare Initiative. Education includes Columbia University (B.A., Physics & Dance), Lincoln Center Teaching Artist Development Labs, Theatrical Clown with Chris Bayes, Alexander Technique with Gwen Ellison, and innumerable dance and theater intensives. She lives in Brooklyn.
www.tracyeinstein.com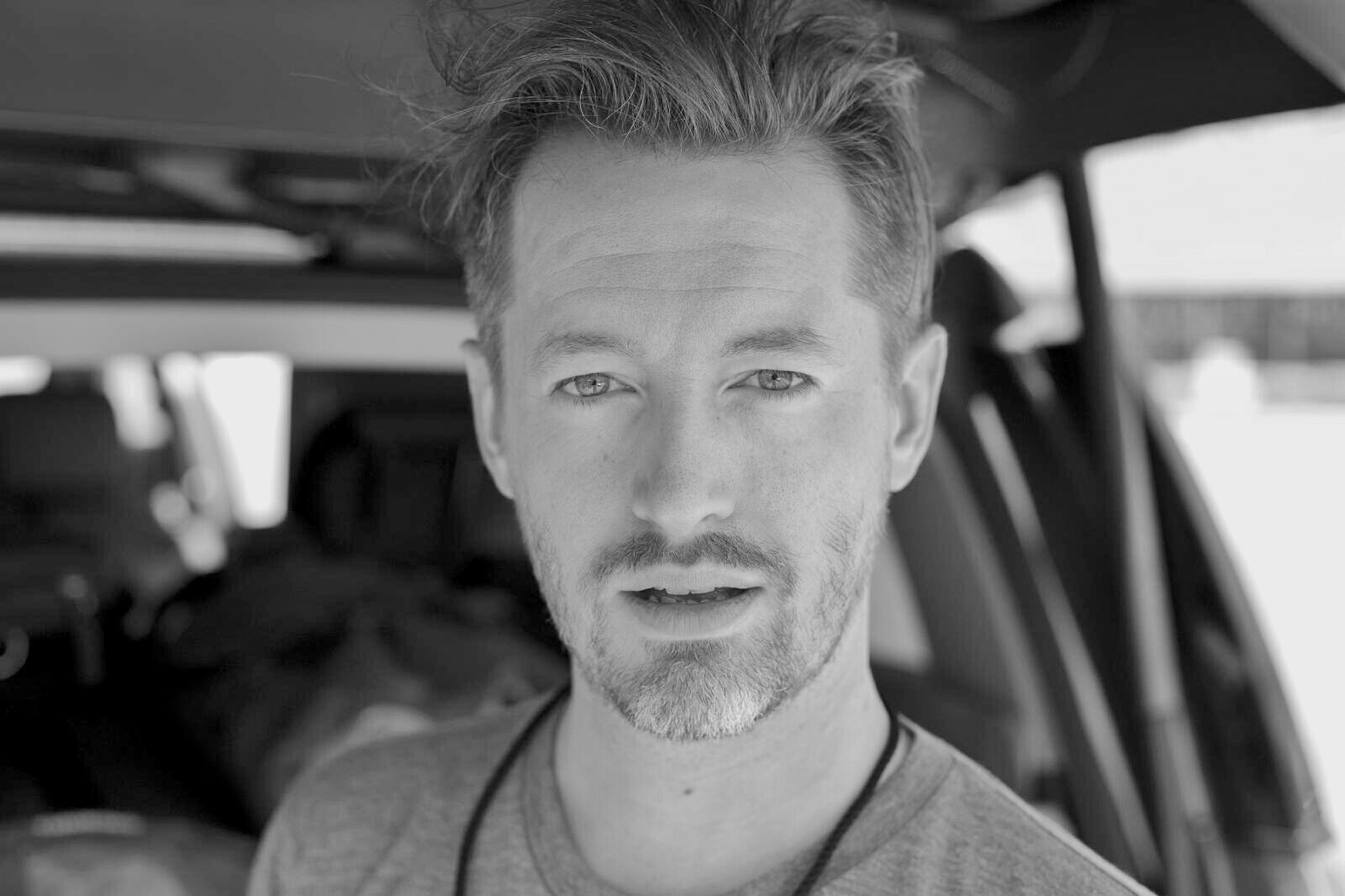 He teaches The Alexander Technique at The Balance Arts Center. He serves as a Member-at-Large on the American Society of Alexander Technique Board of Directors. Jay has assisted on the BAC Teacher Training Course since 2016 and worked as the webmaster for The Balance Arts Center since 2010. Jay is especially interested in working with artists and musicians navigating pain and anyone interested in thinking and moving in a coordinated way.
As a professional bassist, he has performed on Broadway's "Hamilton", "Dear Evan Hansen", "Waitress" and "The Band's Visit". As producer and sideman, he has performed, recorded and toured with many of America's finest songwriters.
www.jayfoote.com
jayfoote@gmail.com
http://www.amsatonline.org/teacher/jayfoote
Jessica Goldring is a vocalist and Alexander Technique teacher. She has performed with the Ohio Light Opera, Kansas City Lyric Opera, the Caramoor Festival, the Festival d'Aix-en-Provence, the Franz Schubert Institut, Eugene Opera, Liederkranz Opera Theater, Les Rencontres Musicales in Enghien, Belgium, The Hartford New Music Festival, The Kansas City Civic Orchestra and The New York Repertory Theater.
In 2009, together with filmmaker Noe Kidder and actress Marianna Vogt, Jessica founded Exilkabarett, a company devoted to the art of cabaret and song. She has performed with this company at several NYC venues including Dixon Place, the Brecht Forum, The Tank, Millennium Film Workshop, Mono No Aware, The Drilling Company, The Anyway Café, Petite Versailles and the Cell Theatre.
Jessica completed the Alexander Technique Teacher Training program at the Balance Arts Center in New York City in the Spring of 2018. She has taught Alexander Technique teacher to opera singers at the Singing course Bevern, in Antwerp and at the Balance Arts Center in New York City. Currently, she teaches movement courses at St. Margaret's House for the elderly and disabled and Fort Tryon Rehab & Health Care and is working with other nursing homes in the city to create a movement curriculum that promotes mobility, tone and flexibility with aging. She also maintains a private studio in New York City. Jessica enjoys working with singers, actors, musicians and performing artists, but believes that anyone and everyone can benefit from lessons in the Alexander Technique.
jtfgoldring@gmail.com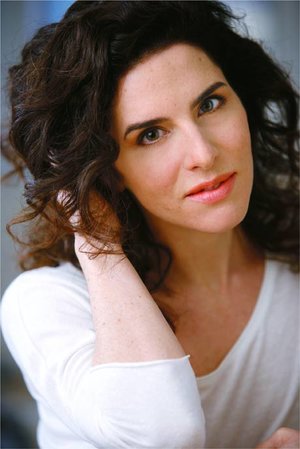 Kyra Miller Himmelbaum was certified to teach the Alexander Technique through the Balance Arts Center in May of 2016. An actress and singer, she holds an MFA in acting from the University of Washington in Seattle. She has taught acting at Tulane University, Montclair State University and the University of Washington. A former dancer, she also taught Pilates for 15 years all over the world (certified in 1999 by the Pilates Center in Boulder, Colorado). Her Alexander practice currently focuses on helping performers find greater expression and freedom in their work.
miller.kyra@gmail.com
kyramilleractress.wordpress.com
Alice is an AmSAT certified Alexander Technique Teacher and graduate of the Balance Arts Center. Alice teaches Alexander Technique in NYC at The Balance Arts Center and out of her home in Brooklyn. She also teaches in Portland & Bath, Maine. Alice regularly teaches group classes at Movement Research (NY, NY) and Rosemont Wellness Center (Portland, ME). Alice is involved in both NYC and Maine's dance communities as a performer, collaborator and teaching artist.
www.alicemac.com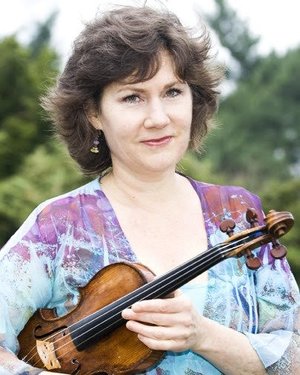 Elizabeth Miller graduated from the Balance Arts Center in December 2015. In addition to having her Alexander Technique Certification she is a performing violinist in New York City and Executive Director of the Hudson Heights String Academy, dedicated to teaching New York City youth string instruments and integrating the Alexander principles as a part of their training.
emnicolo@aol.com
Tim Pyper studied the Alexander Technique with Ann Rodiger and is a 2018 graduate of the Balance Arts Center. A professional classical musician, he has won critical acclaim for his work as an organist and choral conductor. With degrees from Cornell University and the Eastman School of music, he currently directs the music program at Church of the Holy Apostles in Manhattan. Tim enjoys teaching the Alexander Technique to students of all backgrounds. He lives in New York City and teaches at the Balance Arts Center.
tpyper@gmail.com
An actor and theatre professional for over 20 years, Eli's credits include acting, production, playwrighting, and movement direction. She's worked nationally and internationally, most recently with Dramatic Adventure Theatre and West Virginia University for their Heart of Europe tour as Movement Director. Her one woman movement, storytelling piece, Born of a Fairytale was produced both in DC and New York. And the inaugural production of the company she founded with her husband, Vacant Lot Theatre Co, was privileged to work closely with playwright, Erik Ehn, bringing Child's Drawing of a Monster to its world premier in New York and then in Boston. Along with her MFA and AmSat certification, she is also a certified Laban Movement Analyst. She currently teaches Mindfulness and 55+, Acting, and Pre-natal Alexander Technique classes and gives private lessons in her home studio.
eli.sibley@yahoo.com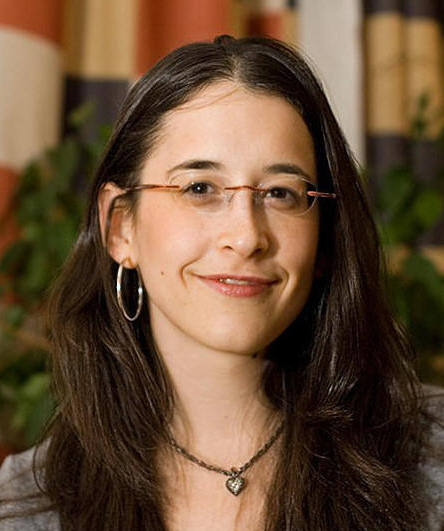 Allyna offers private lessons in the evenings and weekends in midtown or the upper west side, or via home or office sessions at your location in New York City or Ulster County. She has used the technique to relieve pain, heal and regain strength after surgery, improve her posture and vocal clarity, create more connection on the dance floor, and more. She also holds a Master of Public Health degree giving her a broad knowledge of health which she incorporates into her teaching. Allyna brings the Alexander Technique into all aspects of living and can help you do the same.
www.AlexanderTechniqueForLiving.com
allynasteinberg@gmail.com
(917) 373-6151
Jill Usdan was born and raised in New York City where she began acting professionally at the age of five. After graduating from Barnard College of Columbia University as a theatre major and recipient of the Kenneth Janes Theatre Prize, Jill pursued her passion for acting in her home town, which led her to the Alexander Technique. She immediately fell in love with the technique for the freedom of movement it gave her both on and off stage. Jill thrives in her other artistic identities beyond teaching the Alexander Technique: she has freelanced as a photographer, specializing in Off-Broadway production and publicity photos that have been published in The New York Times, on Playbill.com, VillageVoice.com, and other publications. Jill is also a singer-songwriter. Her EP "Numbers" can be found on Spotify, iTunes and Amazon.com.
jillu212@gmail.com
Sarah White-Ayón is a professional dancer, dance artist, visual artist and a 2007 graduate of the Alexander Technique Teacher Training Course at Balance Arts Center. Since 2007 she has been teaching private lessons and group classes in the Alexander Technique at various schools throughout NYC including Balance Arts Center, Movement Research, The American Academy of Dramatic Arts, The Fifth Line, CLASSCLASSCLASS, Parson's School of Design, and NYU. She works with students in a thoughtful and dedicated manner to help them become aware of individual habits and patterns that often interfere with easy, efficient movement and balance. Her lessons and classes focus on building awareness, freeing the breath, structural mapping and allowing for a deep directional support for all types of performance, activity and ranges of movement. In addition to her Alexander Technique Teacher Training Certificate, she holds a BFA in Dance Performance and Choreography from UMKC (1999) and an MFA in Photo, Video and Related Media from the School of Visual Arts (2011).
www.sarahwhite-Ayon.com
white.sb@gmail.com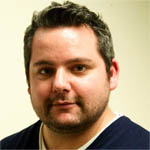 Jay Winston is a 2008 graduate of the Balance Arts Center Alexander Technique teacher training course. A professional tenor, Jay has most recently performed in concert works in and around the New Jersey area. Jay is a full-time vocal instructor at The Pingry School in Martinsville, NJ and he teaches private voice lessons at Paper Mill Playhouse in Millburn, NJ. Jay earned his Bachelor of Music in vocal performance from Northwestern University. He currently resides in Franklin Park, NJ.
Jay P. Winston, Vocal Music Instructor, The Pingry School
BMus Northwestern University, M.Amsat, Alexander Technique
jaywinston41@gmail.com
Philadelphia / New York City
Heather Gardner is a Philadelphia and New York City based soprano and violinist/violist. She holds a Bachelor of Music from The Eastman School of Music, a Masters of Music from Rutgers University and is an AmSAT certified Alexander Technique instructor through the Balance Arts Center. She teaches both voice and Alexander Technique in Philadelphia and New York City and is interested in helping her students find greater freedom of choice in their daily lives as well as on the stage.
215-259-8727
HeatherGardnerAT@icloud.com
Julie Edwards Frazier-Smith became an AmSAT certified Alexander Technique Teacher in December 2014. She graduated from the Balance Arts Center in New York, NY. She has a Bachelor of Science Degree in Dance and Theater from Middle Tennessee State University. Julie currently resides in Lugano, Switzerland where she teaches Dance and Theater at The American School in Switzerland to K-12th graders. She is interested in seeing the processes of the Alexander Technique transform the classroom. She continues to be an active dancer and choreographer and offers private AT sessions from her home in Lugano, CH.
JulieedwardsAT@gmail.com